Davitts GAA Club
Davitts GAA Club, Ballindine, Mayo are on Clubforce - download the Clubforce app today to stay up-to-date with club news and make securely payments online.
After a week of mayhem in the Premier League our Last Man Standing participants have been slashed!

Amazingly with 12 teams playing out draws we have gone from any incredible 610 entries down to the last 34 players!

Best of luck to all the remaining players!! #lastmanstanding https://t.co/s8HSWND47o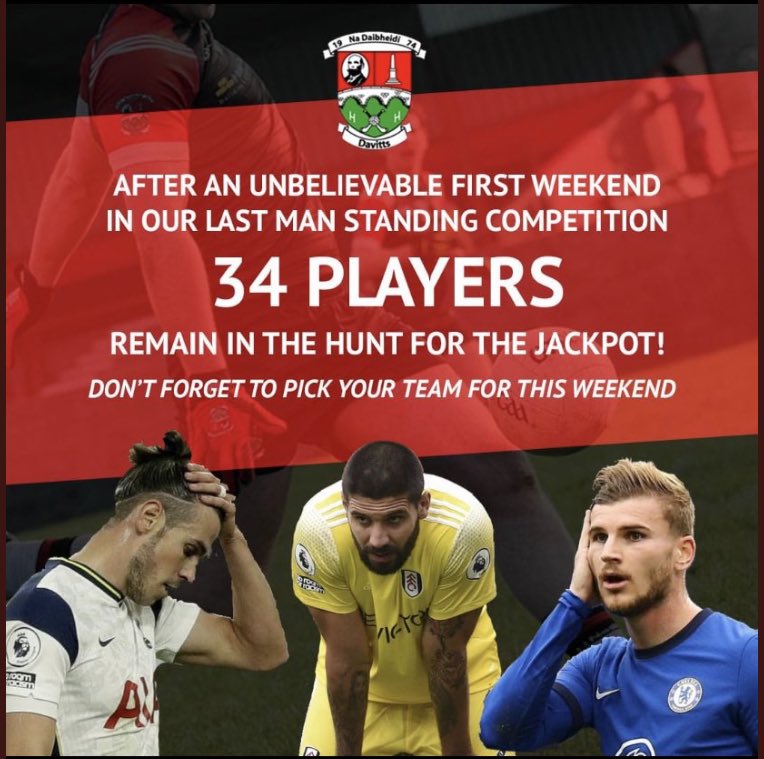 **Last Man Standing**

€10 Entry

The deadline is fast approaching!!!!

Thanks for all the support so far!!

Sign up below if your not already in🙌🏻🙌🏻

https://t.co/YFkJGAiW2G

@MayoGAA https://t.co/aQf2oxk6YS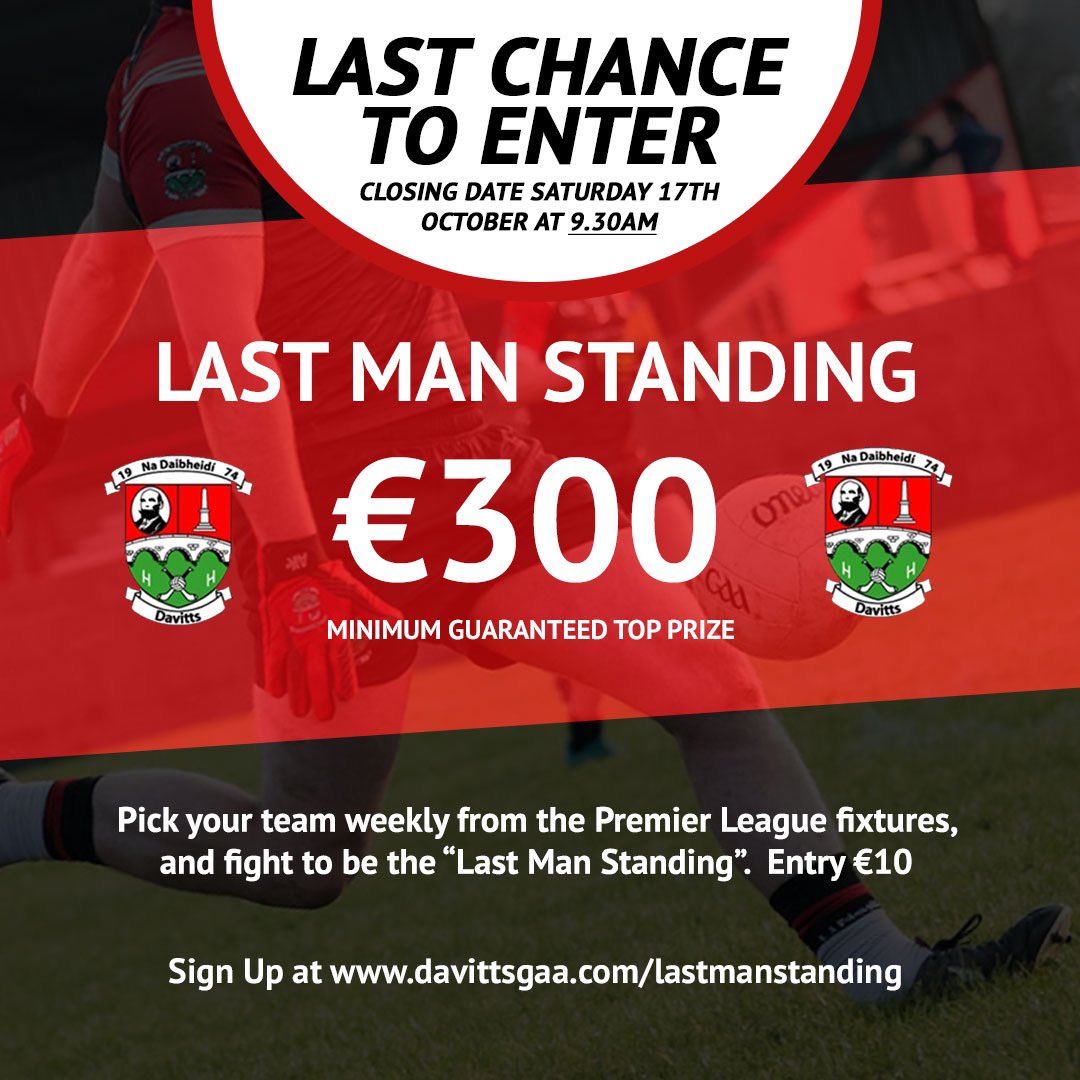 We are into the final weekend for entries!!!

Please keep registering, the support so far has been great and we greatly appreciate it!!!

https://t.co/E2WNagJVzl https://t.co/82C8CVl1th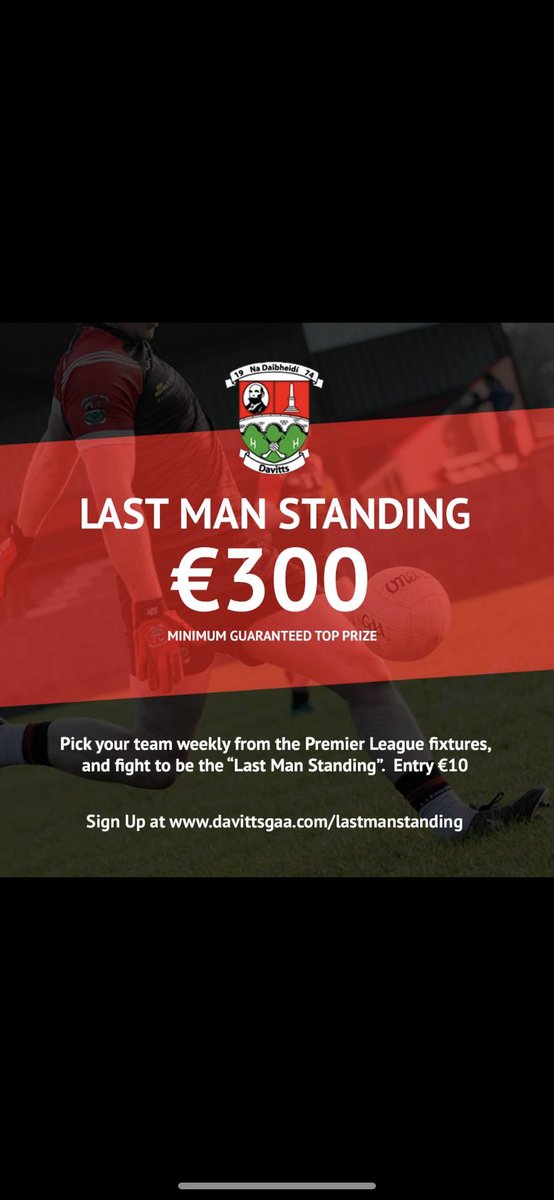 ** €300 Jackpot**

Entry €10

Please support the Davitts Gaa Fundraising Last Man Standing competition.

Sign up via the attached link and Show off your tipster knowledge against some of the best "tipsters" around.
The deadline is 17.10.2020 at 9:30Am.

https://t.co/YFkJGAiW2G https://t.co/SRRu6idE2B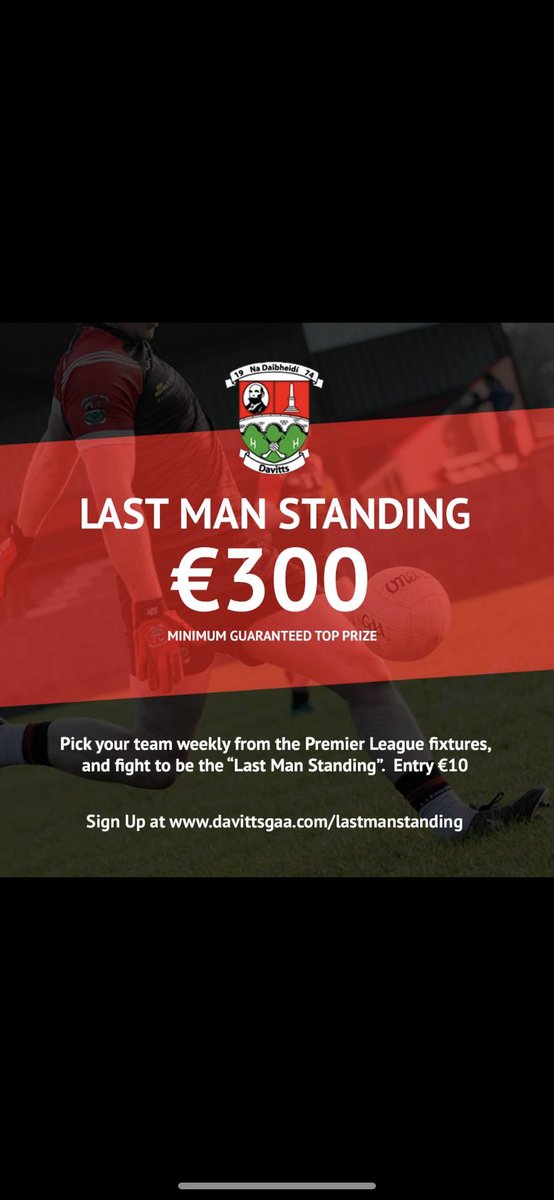 Congratulations to our U18 players and management who captured the @MayoGAA Minor B County Final in style this evening. Superb performance from start to finish. Condolences @BallaGAAClub. Thanks to @claremorrisgaa for the excellent facilities. 🔴⚫ https://t.co/mRp3uiz55Q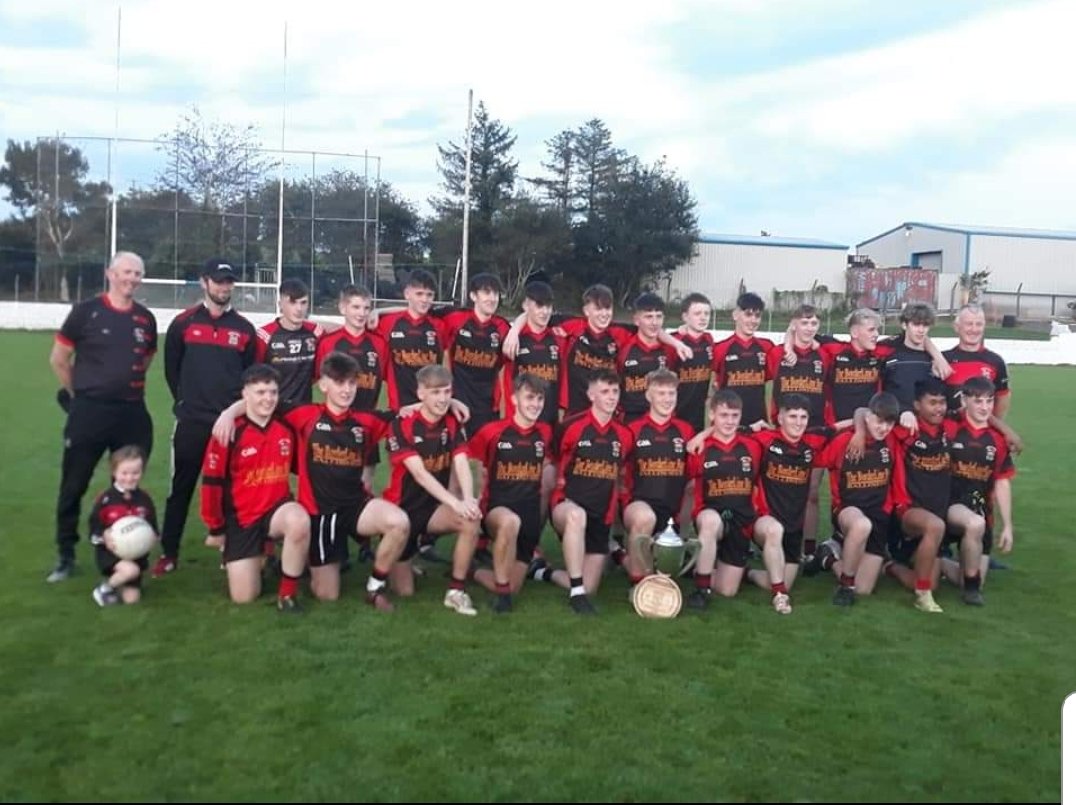 Congrats to our minors after an extremely hard fought @MayoGAA Minor B Semi Final vs @CillChomainGAA. Pushed all the way to the end. Cheers @swinfordgaa for the super facilities for both teams 👍🏼👍🏼.