Davitts GAA Club
Davitts GAA Club, Ballindine, Mayo are on Clubforce - download the Clubforce app today to stay up-to-date with club news and make securely payments online.
Bad weekend for Meath all round as Davitts most famous export and competition favourite @dechealy1 failed to make game week 6!!!

5 lost out last weekend!!!

How many this week??? https://t.co/ftScjgxbLR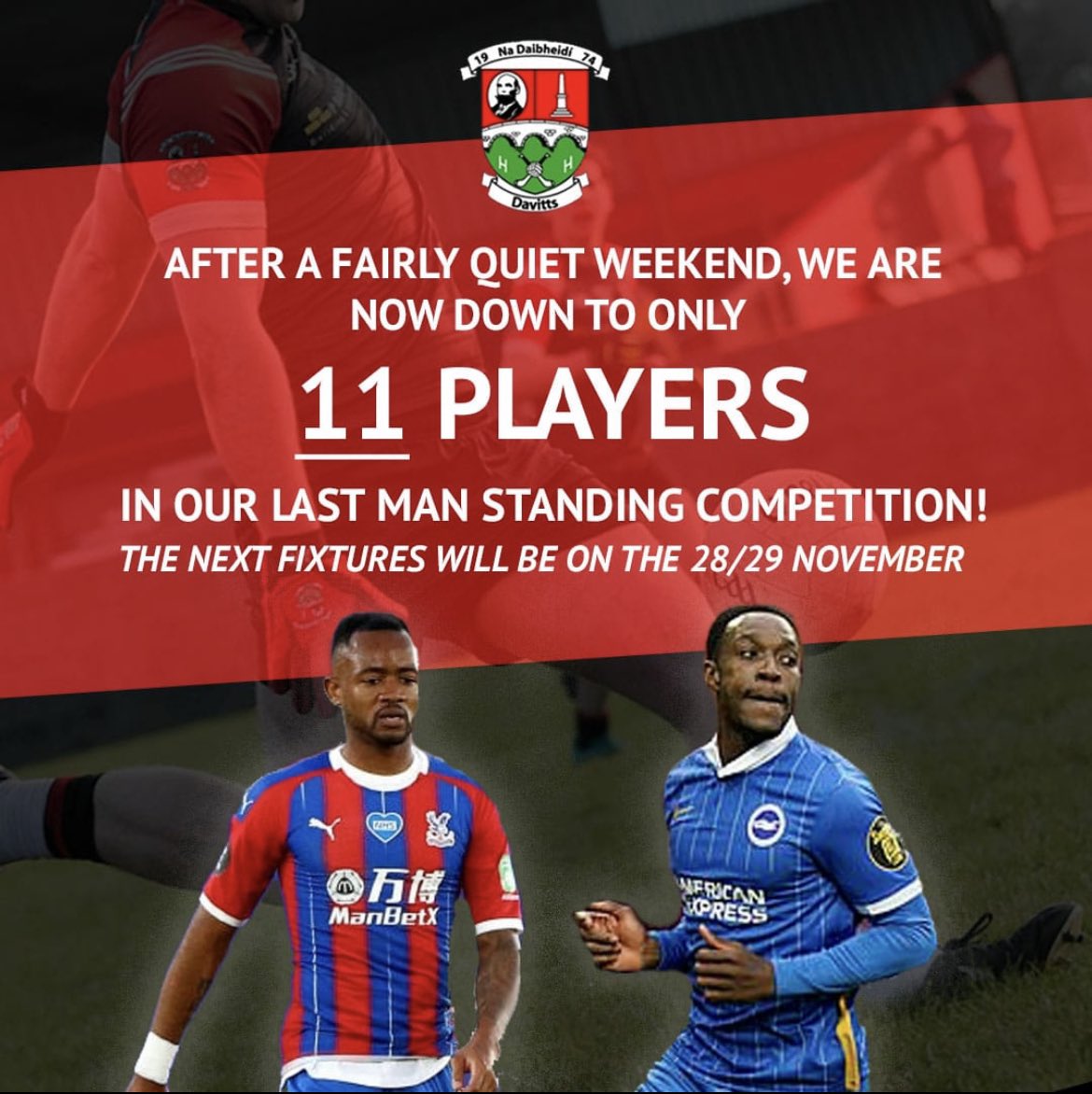 **** NOTICE FOR ALL CLUB MEMBERS ****
Could all members please email John Costello at secretary.davitts.mayo @gaa.ie, so he has your email address on file for future contact regarding club business...
Down to the last 16 now!!!

Week off this weekend due to internationals!!! https://t.co/dhymhFCbuP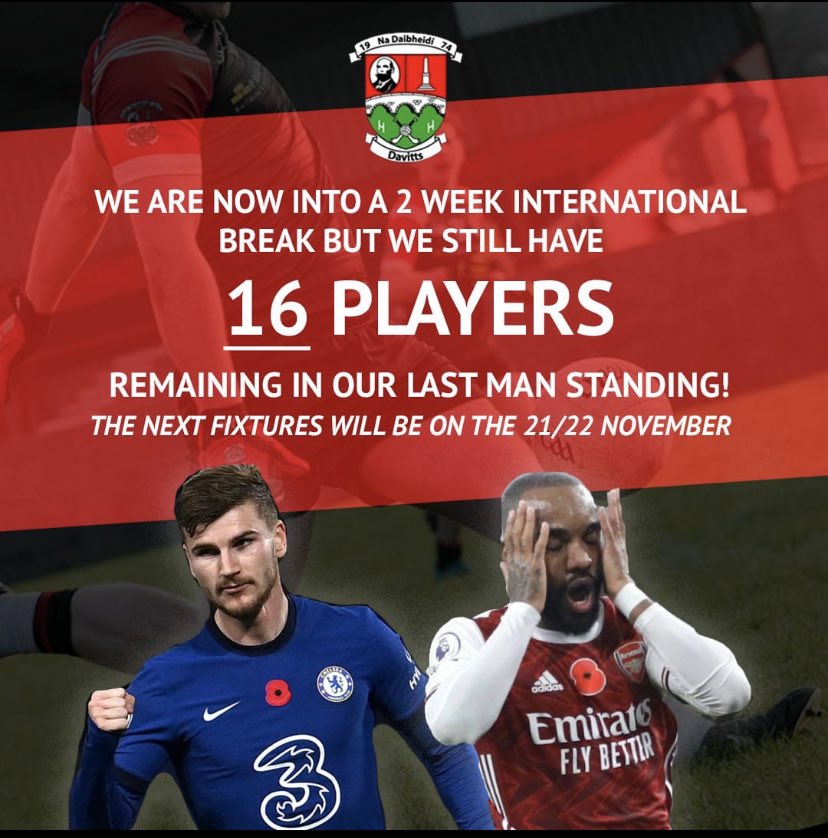 Quiet week for people getting knocked out as 20 of our 22 contestants progress to round 4!!! With 15 of that 20 being "Baled" out by a late winner for Spurs!!

#BaledOut #LastManStanding https://t.co/tPgsDP9kiK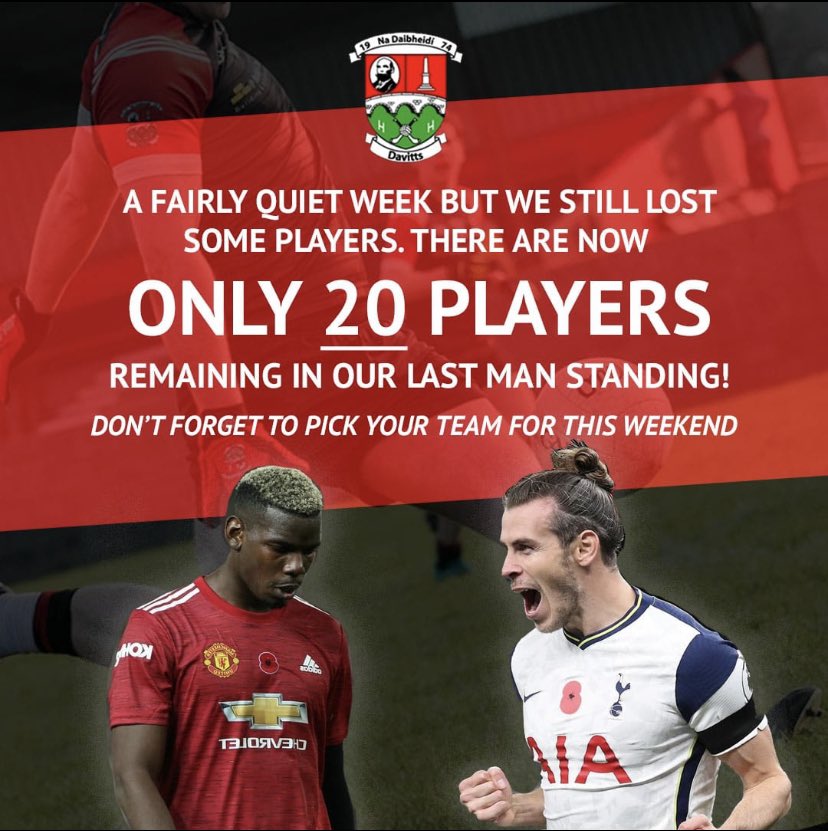 610 Started

22 Remain

Best of luck to our remaining 22 contestants!!!

Week 3 is only around the corner 😵😵😵😵

#LastManStanding https://t.co/nix9pl1o5W
After a week of mayhem in the Premier League our Last Man Standing participants have been slashed!

Amazingly with 12 teams playing out draws we have gone from any incredible 610 entries down to the last 34 players!

Best of luck to all the remaining players!! #lastmanstanding https://t.co/s8HSWND47o